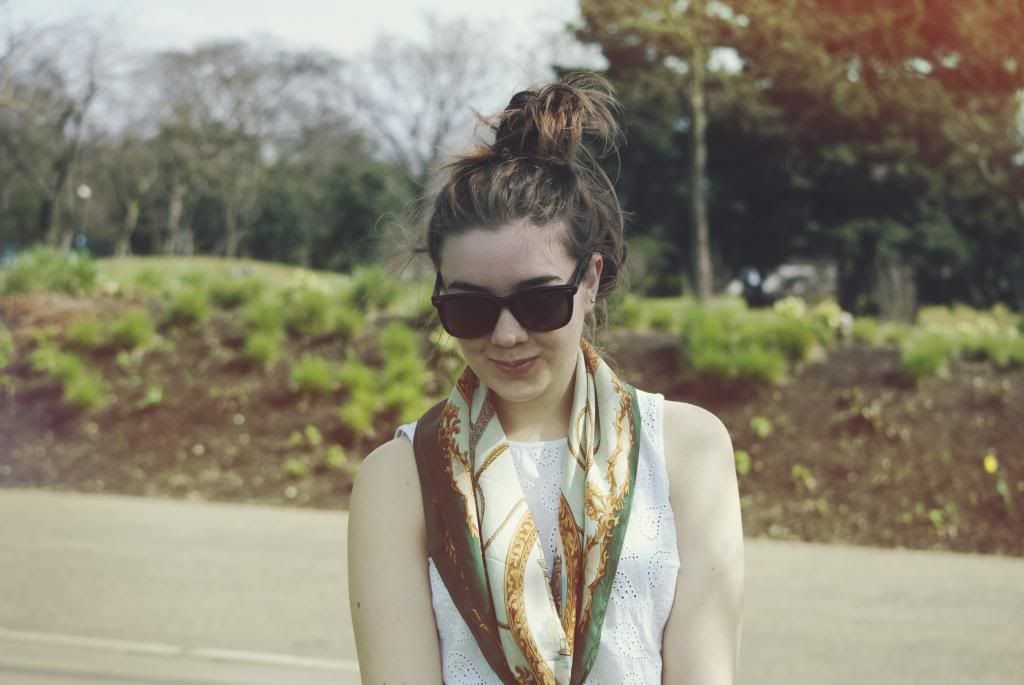 hello!
how lush was the weather in laaaandan today!?
although the wind was not my friend in the hair department as you can see...
despite being pretty bruised at battered after falling down some stairs on thursday (my left leg is a mess) this weekend has been so so lovely.
jay and i went out for dinner last night for an early anniversary meal (two years next sunday eek!) we went to jamies italian at westfield stratford and i highly recommend the early grey martinis, ahhhmaaazzziinnggg!
today we fully embraced the sunshine today with a big bowl of fruit for breakfast on the balcony, a walk in victoria park, a glass of pimms (first one of the year in that pub apparently!) ice cream and
emergency sandal buying
!
love livvy
xoxo
p.s. in love with this nail varnish combo and the smell of this candle