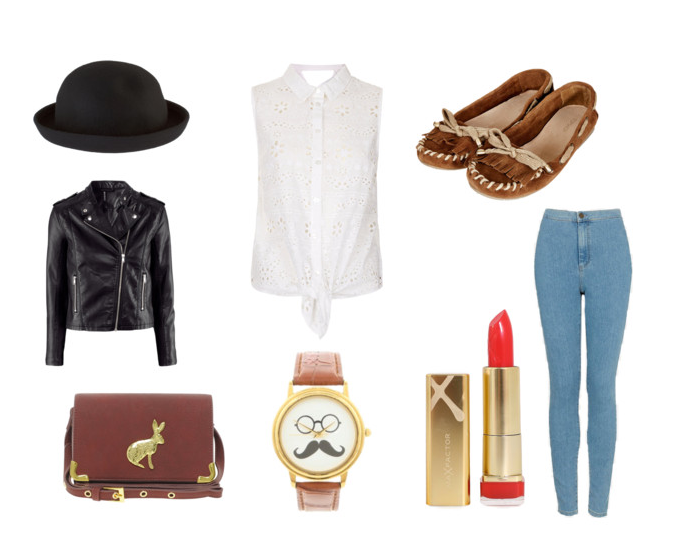 casual
total- £182.97
my casual outfit is something i would wear everyday if i could, much as i love a tea dress a good pair of jeans with a leather jacket wins hands down every time.
this top is one i have been after for a weeks but can't quite bring myself to buy, adding classic accessories that have a quirky twist make the outfit a tad more interesting.
all this topped off with my favourite lip stick, perfect!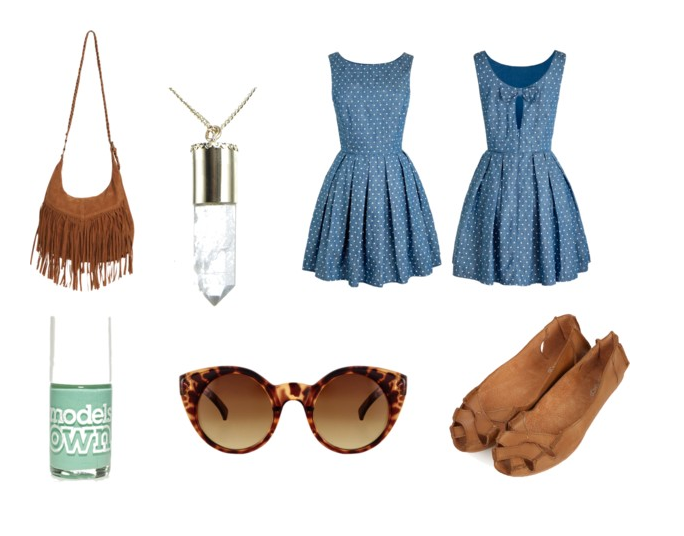 holiday
total- £141.50
when it comes to holidays my family are more active,not like mountain biking or anything (thank gaaawd) but wandering around cities taking in scenery and finding cafes whilst i try not to burn!
this outfit is perfect for that sort of holiday
these shoes look like you could walk in them forever and the bag is perfect to fit my camera and other paraphernalia that i like to lug around.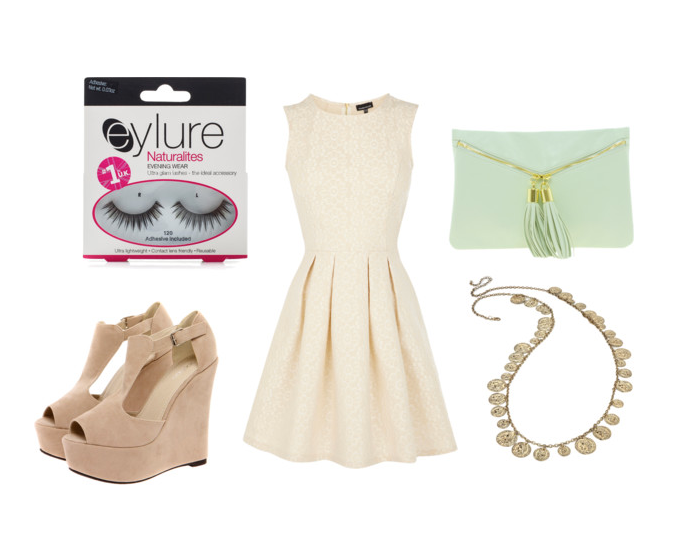 party
total- £106.35
i like keeping it simple when it comes to party wear, i think its because i'm lazy and don't like to have to take too much when i fall into bed (i've only woken up fully clothed once or twice..ahem...)
this dress is my favourite shape and the lace detailing is lush, the light nude colours mixed with the mint is a beautiful and quite girly which is a look i tend to go for when i go out!
to make myself feel like a proper girl i like to wear lashes out because mine are non existent
aloah!
this my entry for the money super market competition to win £1000 towards a new spring wardrobe, sounds pretty lush to me!
the competition will be judged by the lovely
liv
,
jen
and
natasha
, so keep your fingers crossed for me beauties
love livvy
xoxo